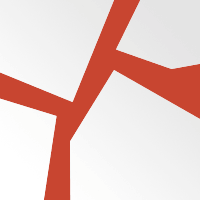 In today's fast paced world where most of our lifestyle choices are influenced by convenience and technology and we are running behind this soulless mechanical life, where our worship too become soulless and empty rituals.
Stop! Take a deep breath, and contemplate what is causing such an injury to your soul?
which drives yourself to disobedience to your Lord
which makes your worship mere empty rituals
which causes anxiety and depression
which causes doubts regarding your religion
which causes heart to be so hardened
which causes deprivation of blessings
It is the same thing
that caused our parents (Adam and Hawa) to be expelled from the Garden
that caused Iblis, once so near to Allaah has been replaced with distance from His mercy!
that caused the waters to rise to the tops of mountains until earth's people were drowned
that caused the violent winds upon the people of Aad, leaving them in the end to appear on the face of the earth as empty stumps of date palm trees.
that caused shrilling screech to the People of Thamood (so powerful), that it ripped apart their hearts within their chests leaving them lifeless as a result!
that caused the town of people of Loot raised to the heavens (so high) until Angels heard the barking of their dogs!
that caused the People of Shu'aib, the clouds of chastisement that appeared over their heads like a shade!
that caused, Firawn and his army to be drowned in the ocean and drove their souls to Hell to be burnt!
that caused destruction to the generation which followed Prophet Nooh!
As someone rightly said: "IN THIS LIFE AND THE NEXT, IS THERE AN EVIL, DISEASE OR CALAMITY, WHICH BEFALLS THE HUMAN BEING, THAT ISN'T THE RESULT OF SIN OR DISOBEDIENCE?"
Al- Awzaa'ee said: "Once I heard Bilaal Ibn Sa'd saying, "Do not look at how small the sin is but instead look at how great is the One that you have disobeyed." [Al-Hilya, 5/223]
Sin is sickness and its only cure is return to Allaah
Learn the dangers of sin and ways to guard your soul from its destruction