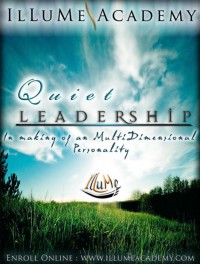 What do LEADER's have for breakfast?
Come get your bowl of ENERGY.
Workshop on discovering the LEADER in you.
Set GOALS with us. Discover your SHADOW that you never knew.
Learn decision making with Abu Bakr as-Siddique(radhiallaahu anhu).
Perform Hajj with Khalid bin al Waleed(radhiallaahu anhu).
Embark on a journey with Imam Bukhari(rahimaullaah).
Come be a QUIET LEADER
What you would get?
Well organized presentation
Different experience of learning
Course Handout
Colourful Action Advice
Mind Maps
Access to online forums
Credit Points